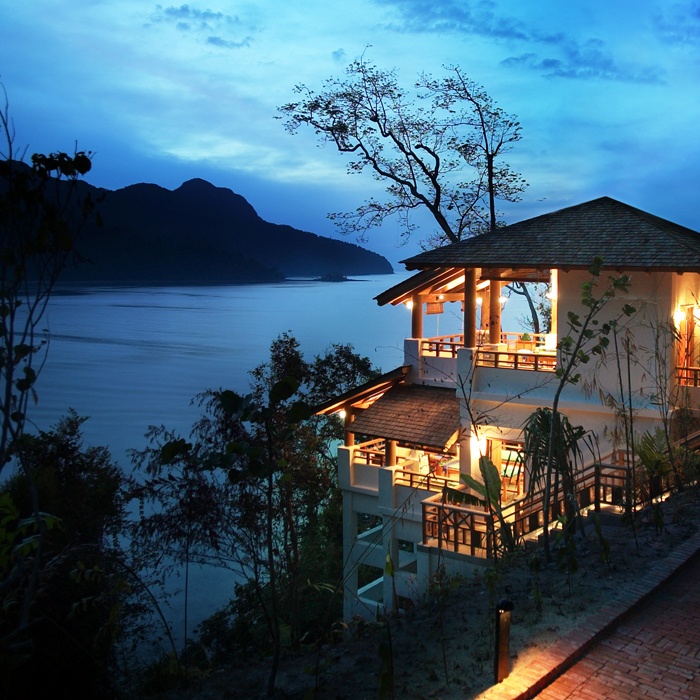 Capitalizing on the increasing global consumer consciousness on wellness, V Integrated Wellness (V) is a multi award-winning wellness destination that was founded in 2011 by Landmarks Bhd. 
Devoted to conscious living and personal renewal and sustainable lifestyle change, all our programs aim to support a transformational journey back to wholeness. Our services go far beyond pampering and indulgence, blending innovative, scientific techniques with traditional healing practices to deliver results.
V aims to help people live healthier and happier by living with a sense of purpose in tune with spirit, nature and community to cultivate their life force (Chi) and to attain peak levels of physical, intellectual, emotional, social and spiritual wellness.
Services
V" is the roman numeric for the number five (5) and comprises the five pillars of holistic wellbeing which is Spa, Fitness, Yoga, Beauty, and Food brought together in a harmonious environment.     
V Philosophy
Inspired by the flower of Life which is an ancient metaphor that represents interconnectedness of life with nature and community, "V" has developed a practical visual road map, the 'Tree of Life', a guide to exploring all aspects of yourself. 
Product
"V" celebrates and honours sustainability and fair trade. All products are cruelty-free, incorporating the use of natural, certified organic goods, manufactured with renewable energy and packaged using eco-friendly materials.
Programs and treatments
All programs are packaged, using the 'Tree of Life' as a guide to achieving personal goals. A customised plan is carefully selected based on a personal Holistic Lifestyle Assessment, therefore allowing all treatments and services to work in synergy to maximize the outcome of your transformational journey. 
 
Locations
V Integrated Wellness operates in idyllic locations, where the meditative surroundings of rainforests, mangroves, calming water bodies, lush landscapes and of nature abound. Here, a multi-sensory journey of self-restoration with fresh crisp air, sunshine, and nature abound the serotonin levels in the brain to increase, balancing the mood, building the immune system and improving metabolism.  
The Andaman: A Luxury Collection Resort, Langkawi Malaysia.
Natra Bintan, a Tribute Portfolio Resort, Bintan Indonesia.
ANMON - Desert Themed Glamping Resort, Bintan Indonesia.
V Botanical Spa
V Botanical Spa is the first spa in Southeast Asia to offer 100-percent certified organic food-grade products.  Celebrating and honouring sustainability, all our treatment rooms are designed accordingly to the principles of balance and harmony. Every detail has been fine-tuned to evoke a state of health, vitality and total well-being, built to maximise natural resources such as lighting and air while signature treatments utilise locally sourced products and indigenous practices.  
V Healthy Cuisine
Designed to complement your healing journey, V Healthy cuisine incorporates the freshest possible Macrobiotic, Vegetarian, Vegan and Gluten-free meals to suit your health and preference. Enjoy power juices for detox and curated meals to achieve your wellness goals. All ingredients are locally sourced, some even harvested from our very own organic farm garden where possible
 V Fitness S
taffed by experts in muscle gain, weight loss, flexibility, toning, and cardiovascular conditioning, V Fitness is a perfect venue for those in search of the tailor-made experience. Besides the state-of-the-art equipment, complimentary daily activities include nature walks, outdoor boot camps and runs as well as advanced training methods used by elite athletes to enhance performance.  
Other services include:
Holistic Lifestyle Consultation
Personalised Private Yoga Session
Personalised Private Fitness Session
Daily fitness and body & mind activities
Bio Impedance Analysis
EmWave 2 stress test
Meal plans recommendations
Body Acidity tests
V Yoga Retreats
Yoga is a key component of the V Integrated Wellness concept nurturing mind, body, and spirit to complete the holistic wellness journey. "V" offers daily sunrise or sunset yoga classes, private classes conducted in the outdoors whenever possible, with an appreciation for nature, water, and forests - the source and giver of life. The multi-day retreats feature educational and lifestyle workshops held from time to time covering topics from stress management, detox, relaxation or energy healing conducted by internationally recognized visiting Masters and Gurus.
V Beauty 
V Salon sets the tone for a truly special experience to make you look and feel amazing. Pioneering an innovative approach to hair care and skin, V Salon uses 100% certified organic products, free of ammonia and harsh chemicals. Services include haircuts, manicure, pedicure, and facials as well as make-up and hairstyling for special occasions by appointment. 
For more information, please visit www.vintegratedwellness.com or contact:
Jasvinder Kaur, Head of Wellness at +60 12 6572994 / jasvinder@landmarks.com.my