Landmarks Berhad was incorporated on 8 August 1989 and commenced operations as an investment holding company on 23 December 1989 with the takeover of the business, assets and liabilities of Landmarks Holdings Berhad, a company that was engaged in rubber, oil palm plantations, housing, hotels and commercial property development. It was subsequently listed on the Kuala Lumpur Stock Exchange on 8 January 1990 and continues to be listed under the Main Market of Bursa Malaysia Securities Berhad under the hotel sector. The Company's segments include Hospitality and Wellness, and Resort and Destination Development.
Since then, the Landmarks Group expanded its business in the hospitality and property industry with the management of Carcosa Seri Negara; the development of Tiara Labuan, a 30-room business hotel in Labuan; The Datai, a 121-room super luxury hotel at Teluk Datai, Langkawi; and The Andaman, a 180-room luxury hotel, also at Teluk Datai, Langkawi. Landmarks Berhad had also participated in a joint venture to develop the new township of Cyberjaya through Setia Haruman Sdn Bhd. The Group was also involved as the developer of Bandar Baru Wangsa Maju through its equity interest in PGK Sdn Bhd, now known as MSL Properties Sdn Bhd.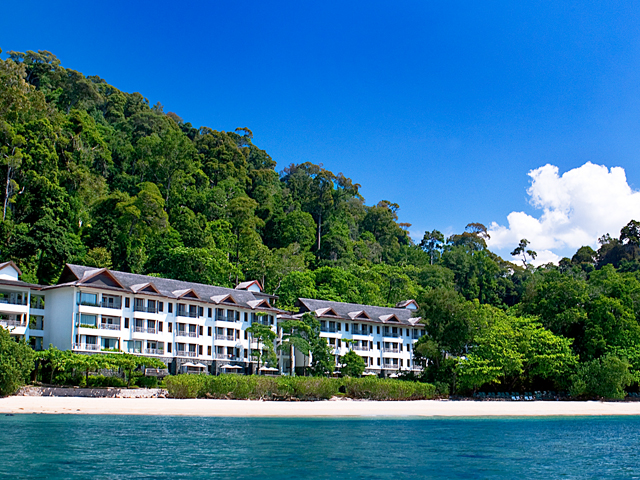 Since 2006, the Group has re-positioned itself to focus on the lifestyle sector, focusing on resorts, hospitality and wellness in the South East Asian region. Resulting from this realignment, assets which are non-core and non-strategic have been disposed off and an investment has been made into a 338 hectare resort development land in Bintan island, Indonesia, known as Treasure Bay, Bintan. Treasure Bay is to be developed into a water resort city and a premier tourism destination.
In the course of her history, Landmarks has ventured into banking in South Africa and healthcare in Malaysia and Australia, businesses which have subsequently been disposed off. The Group has also invested into the infrastructure business by acquiring an interest in Teknologi Tenaga Perlis Consortium Sdn Bhd, an operator of a 650 MW power plant in Perlis, which was disposed off in 2009. In 2017, MSL which owns the Wangsa Walk Mall and some strategic development land surrounding the mall were disposed. The disposal has enabled the Group to increase its cash reserves for future capital expenditure and the Group's working capital.